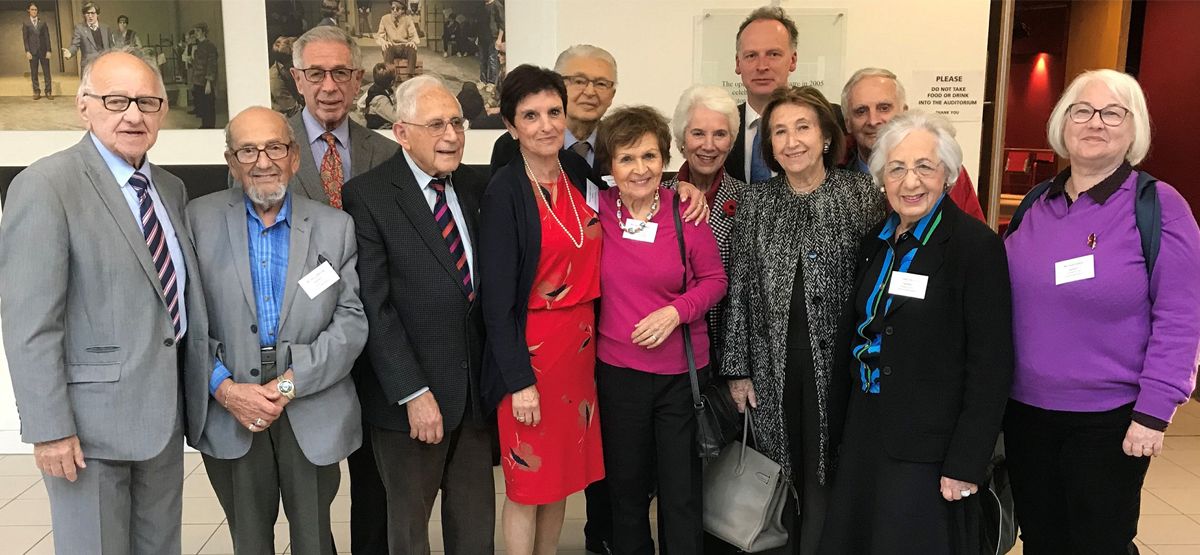 12th Annual Holocaust Conference 2018
Once again Radley College hosted this conference. I was extremely grateful and privileged to have 12 survivors willing to come to speak to the 400 students. The students were divided into smaller groups to enable them to get to know the survivors and to be able to ask questions. Eli Wiesel said, " Once you hear a survivor speak you become a witness. "
Three academics presented informative lectures: Paul Salmons from the Centre for Holocaust Education spoke on 'Britain and the Holocaust: what was known, when and how did Britain respond'; Dr Rachel spoke about Female Administrators of the Third Reich and Dr Mark Levene spoke about 'Genocide: it's Post 1945 persistence, scope and ongoing challenge'.
A similar conference will take place next year.